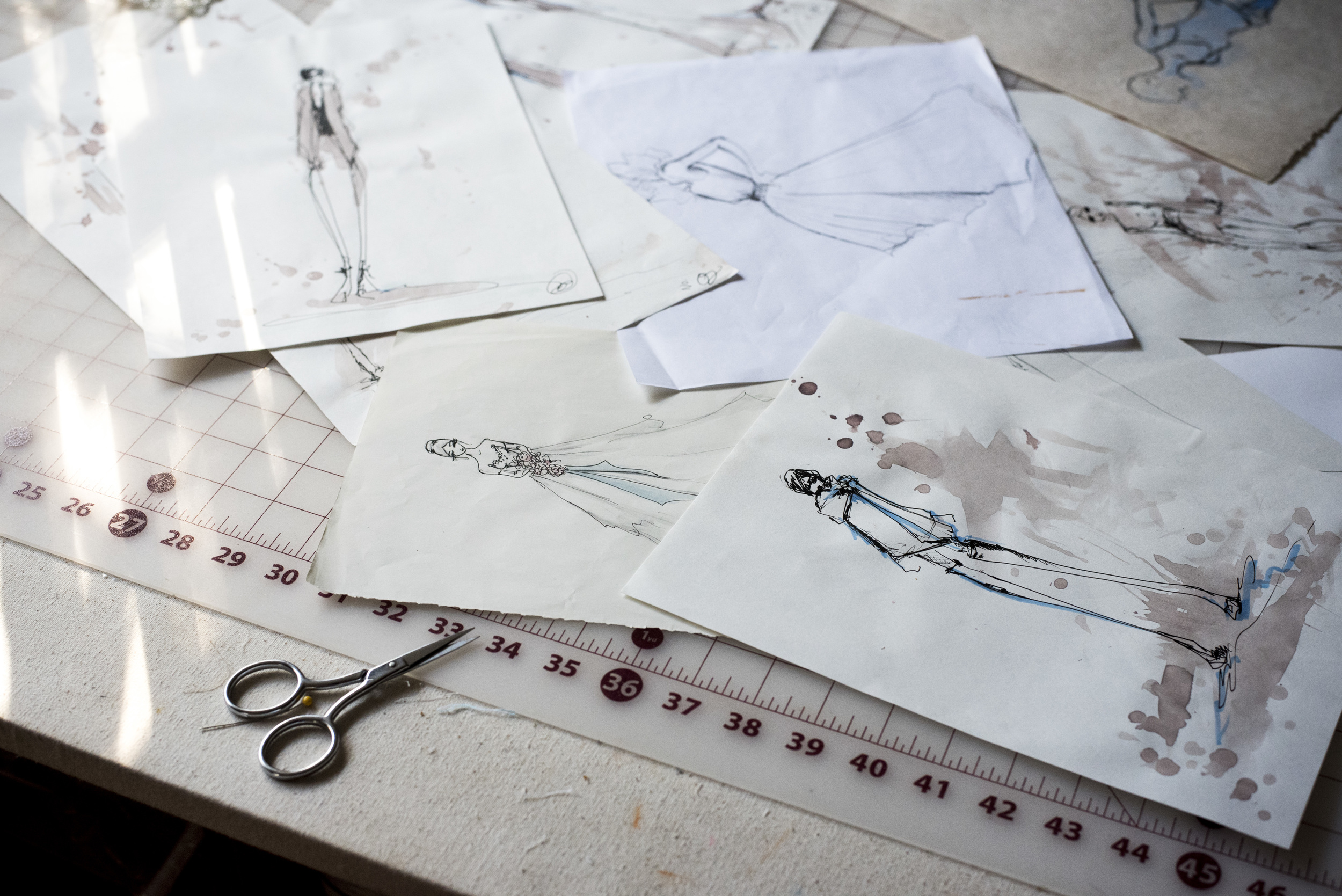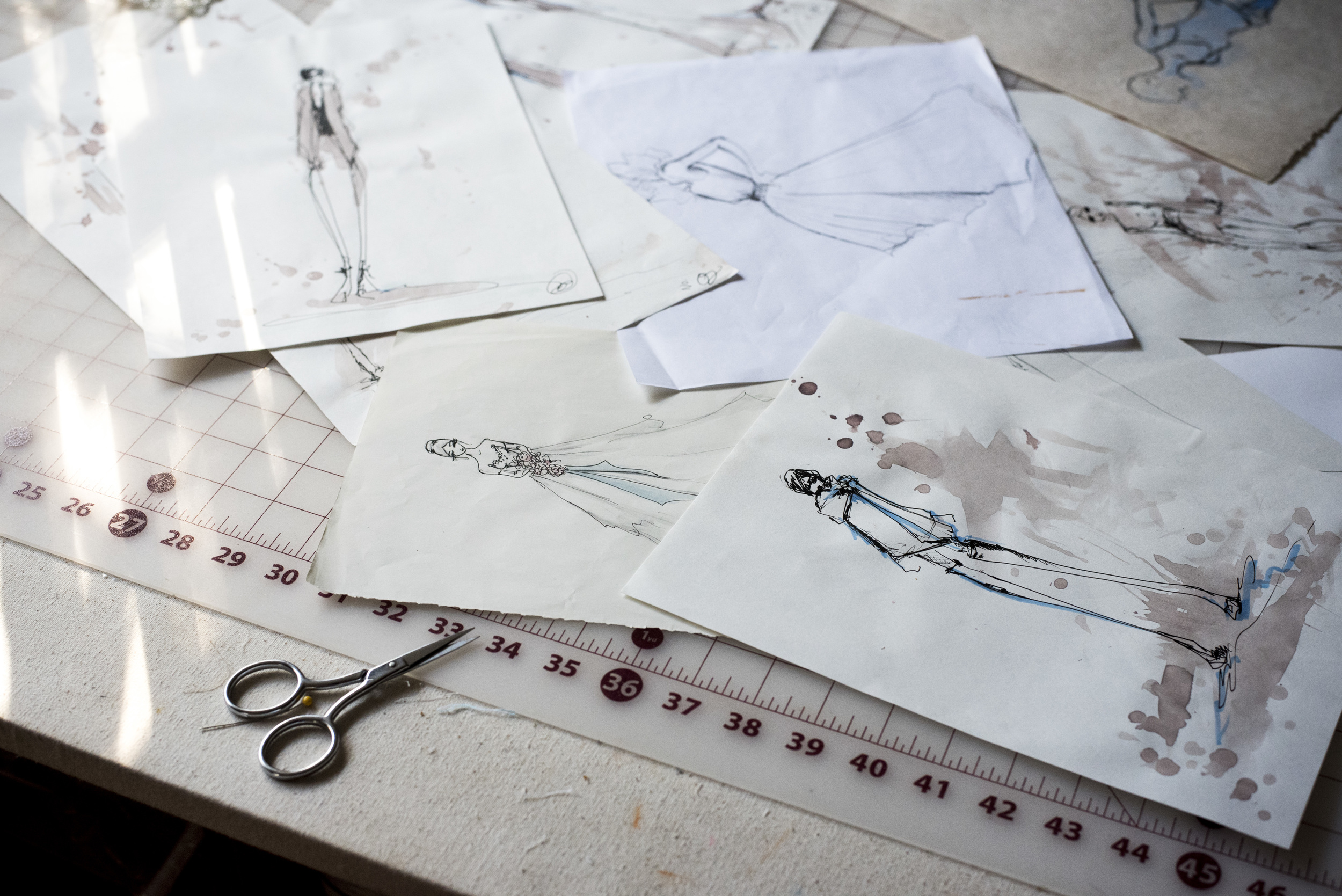 Late Afternoon Sketch
Ink, Marker, Watercolor on Paper
Untitled
Graphite and watercolor on paper
Vintage Dior Rendering
Graphite and Watercolor on Paper
Inspired by a 1950s Dior Gown
Untitled
Ink on paper illustration.
Pinewood Estate Mini Series
Pinewood Estates Mini Series
Starlit Supper Invitations 2015
Collaboration with Eleven Note and Ashton events for this Bridal networking event.
Real Bride
Illustration in water soluble graphite of a bride in her gown.
Ink and copic marker sketch
Floral Gown sketch. Copic and ink on paper
Softer floral sketch. Copic and graphite on paper.
Bridal sketch of lace gown with nude/blush lining. Copic and graphite on paper.
Vintage street style inspired sketch. Graphite on paper.